Published: 26 January 2018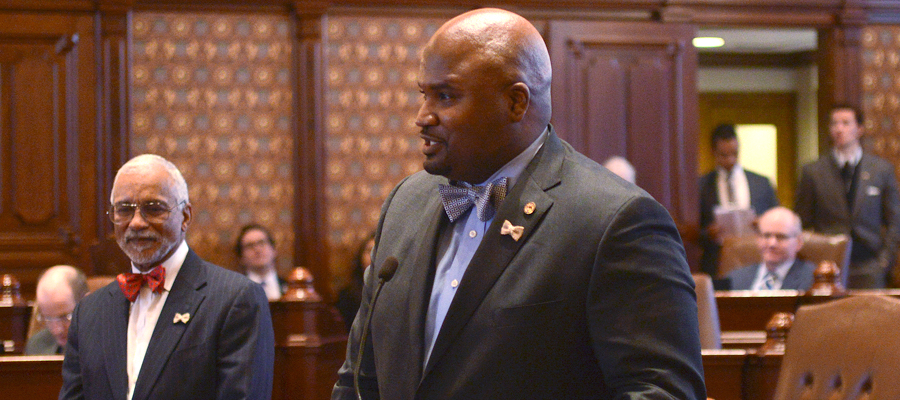 SPRINGFIELD – Elgie R. Sims, Jr. (D-Chicago) was sworn in today as State Senator of the 17th District. He released the following statement:
"It is my distinct honor to accept this appointment to succeed an outstanding legislator and tireless community advocate, State Senator Donne E. Trotter. I want to thank Senator Trotter for his many years of service to the people of this diverse district with its rich history, culture and amazing people, and for his work in improving the quality of life for all of the citizens of the state of Illinois. His unwavering commitment to the mentorship of young people, including both non-elected and elected officials alike, myself included, is a testament to his desire to move our great state forward.
"I humbly pick up the baton and vow to put families and communities first. I will continue focusing on issues that are important to my constituents, including fighting for working families, protecting our most vulnerable populations, providing the best education, creating new jobs and economic opportunities throughout this community, reforming our state's criminal justice system and reducing recidivism."
Sims served as the State Representative to the 34th House District for nearly six years. He's also an attorney and second-generation small business owner.
He was born in Chicago and holds a bachelor's degree in political science from Illinois State University, a Master of Public Administration from the University of Illinois and a Juris Doctor from Loyola University Chicago School of Law.
Sims lives with his wife and two daughters in Chicago's Chatham neighborhood.
Category: Press Releases